Excellence,  Compassion,  Integrity,  Teamwork
We are a multispecialty group of physicians in Dayton, Ohio who offer state-of-the-art inpatient services in Critical Care Medicine, Infectious Diseases, Endocrinology and Inpatient Internal Medicine (hospitalists).
We respond promptly and work closely with the referring physician to determine the best possible evaluation and management for the patient. While our emphasis is consultative and referral-based inpatient medicine, we will provide specialty outpatient medical care on a referral basis.
We look forward to working with and caring for you!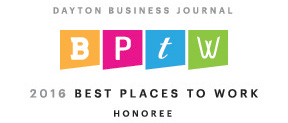 If you need an interpreter, please notify the office prior to your scheduled appointment.
 South Dayton Acute Care Consultants, Inc. complies with applicable Federal civil rights laws and does not discriminate on the basis of race, color, national origin, age, disability, or sex.   Click here for the full nondiscrimination policy.
 Español (Spanish)    Français (French)    Deutsch (German)    Italiano (Italian)  Nederlands (Dutch)    Deitsch (Pennsylvania Dutch)   Русский (Russian)     Tiếng Việt (Vietnamese)    한국어 (Korean)        Українська (Ukrainian)     Română (Romanian)     لعربية (Arabic)    繁體中文 (Chinese)    日本語 (Japanese)